Mini succulent pot // white & black stripe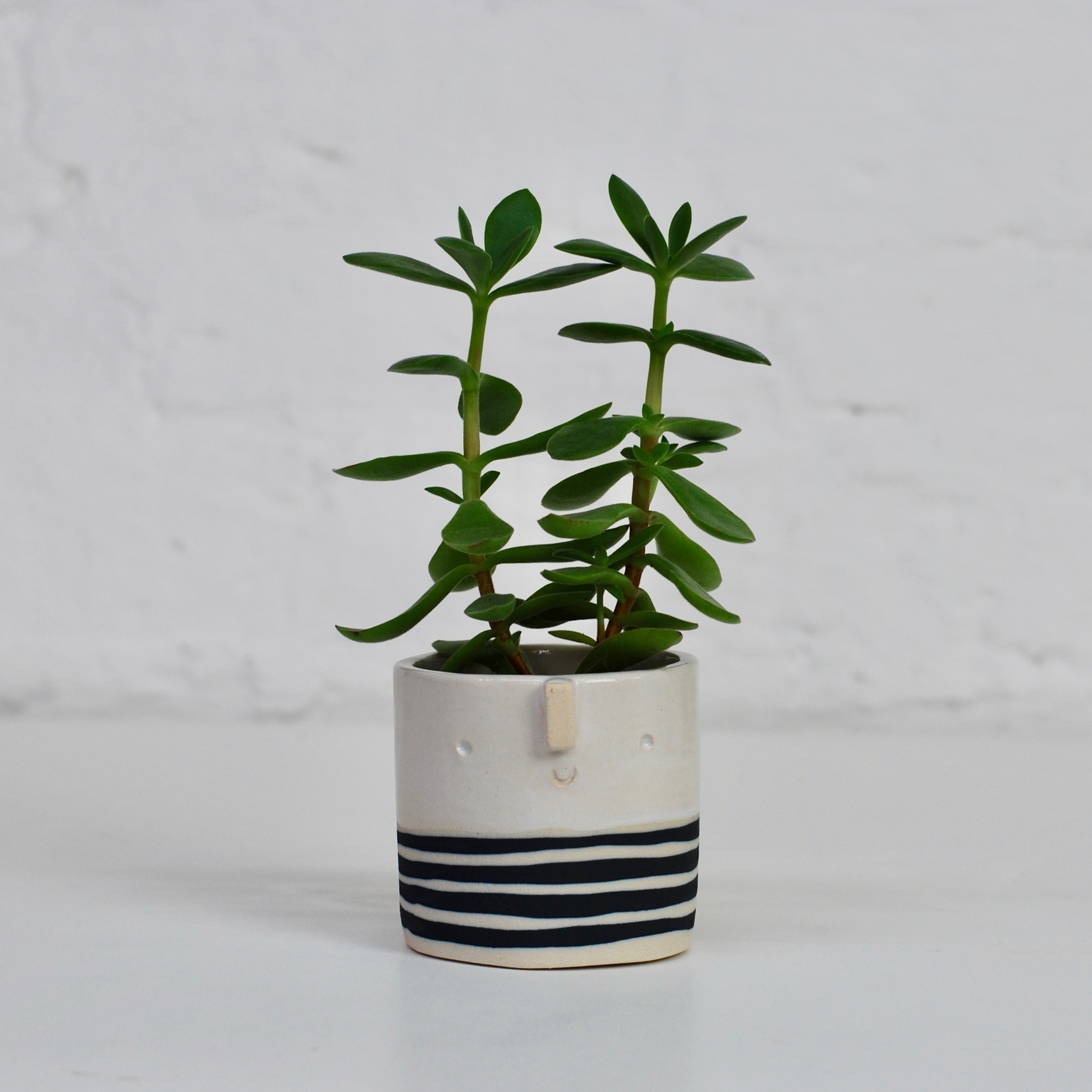 Mini succulent pot // white & black stripe
Made from creamy stoneware clay and glazed with a shiny white glaze at the top, unglazed at the bottom with hand painted black oxide stripe detail.
H 8cm + W 7.5cm (Approx)

No drainage holes.

Signed on the bottom and gift wrapped in tissue.
Please note the piece you are sent may not be the exact piece in the photo but will be very similar!