Extra Large tripod planter // white stamped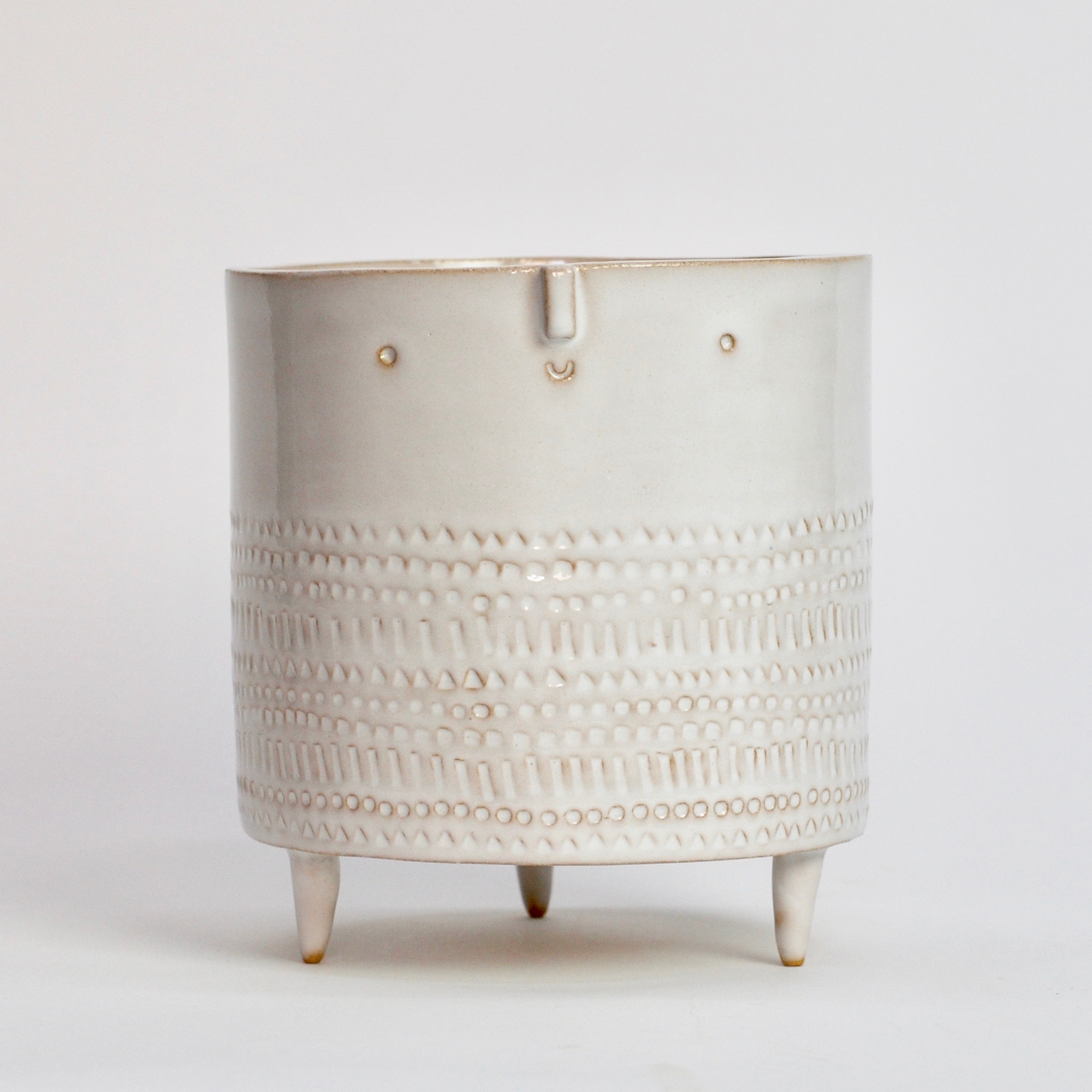 Extra Large tripod planter // white stamped
Does your favourite plant need a bigger pot… go large.
Made from toasted brown stoneware clay and glazed with a shiny white glaze. Each pieces is hand made with hand applied stamped detail.
H 17cm + W 16cm (Approx)
No drainage holes.
Signed on the bottom and gift wrapped in tissue.
Please note the piece you are sent may not be the exact piece in the photo but will be very similar!