'Luna' Large lady vase// white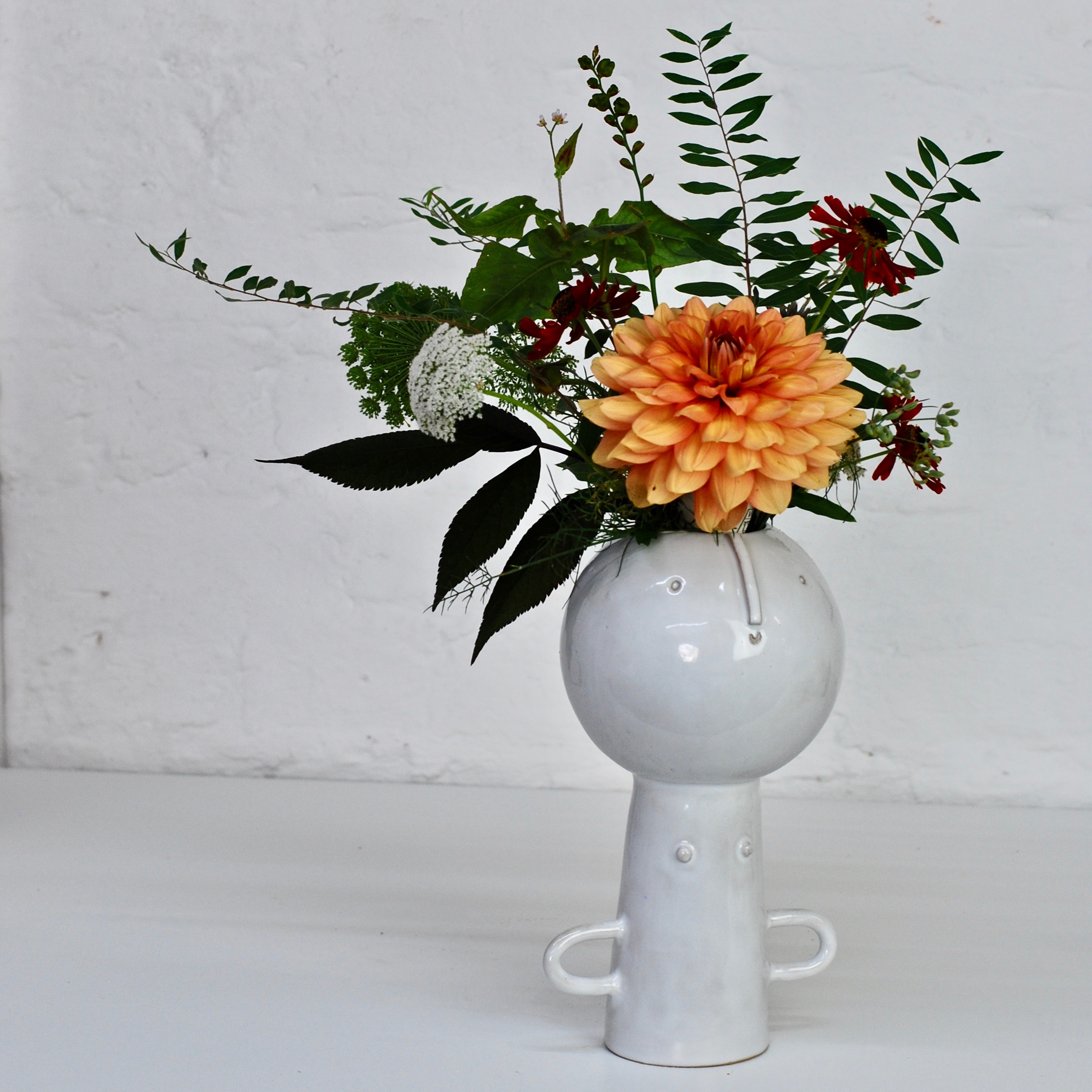 'Luna' Large lady vase// white
Luna the moon headed girl, perfect for flowers or as an ornament.
Unique flower vase made in toasted stoneware, hand built with hand stamped detail and shiny off white glaze.
H 24cm W 9cm (at base)

Signed on the bottom and gift wrapped
**Please note this item will be shipped alone due to the size and shape.