Large Moon vase/planter // white stamped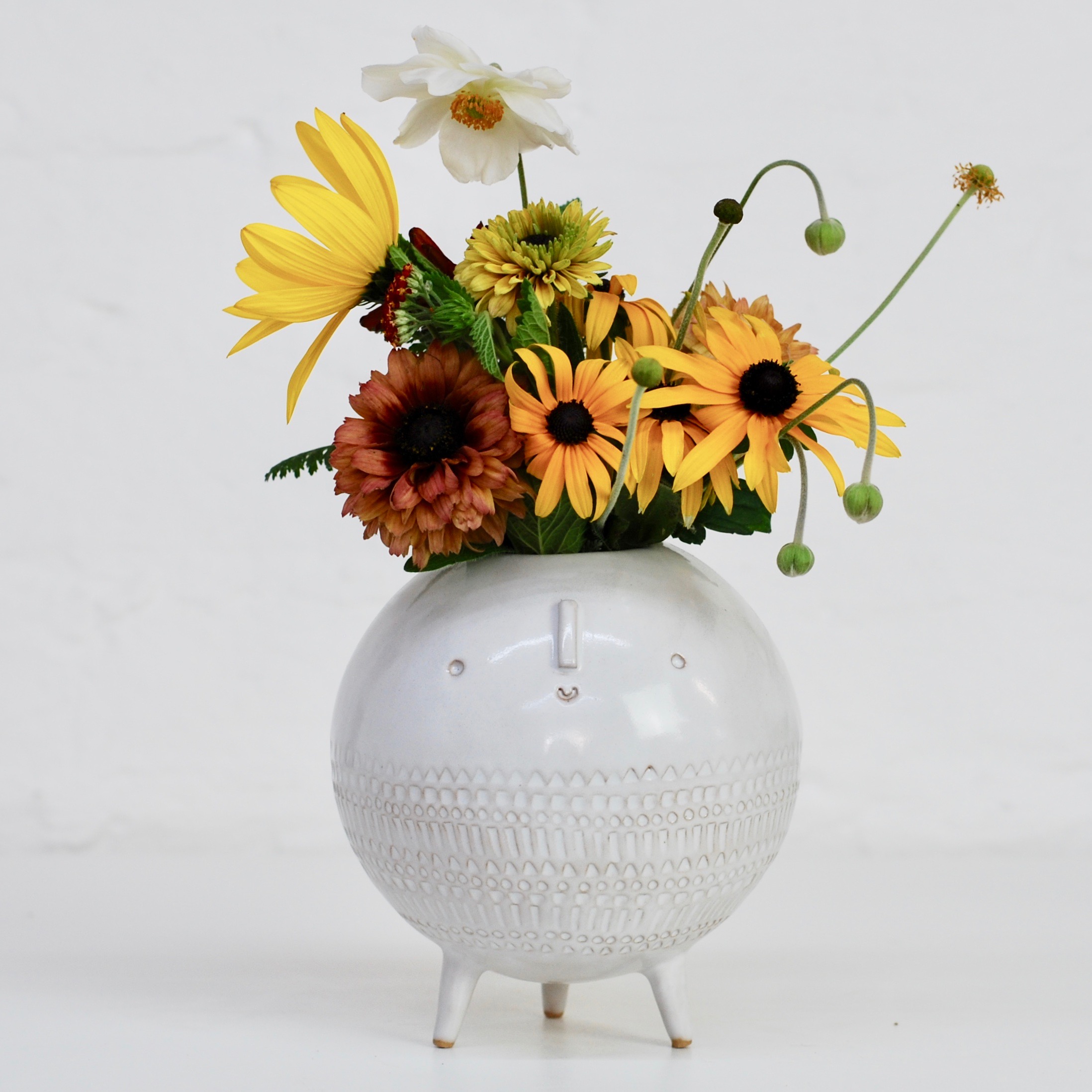 Large Moon vase/planter // white stamped
Look at his little moon face!
Shiny off white glaze. Stoneware, hand built, with hand stamped detail. These unique pieces are perfect for flowers or a plant.
H 16 + W13cm

Signed on the bottom and gift wrapped
Please note the piece you are sent may not be the exact piece in the photo but will be very similar!
sold out