Double wave candle holder // White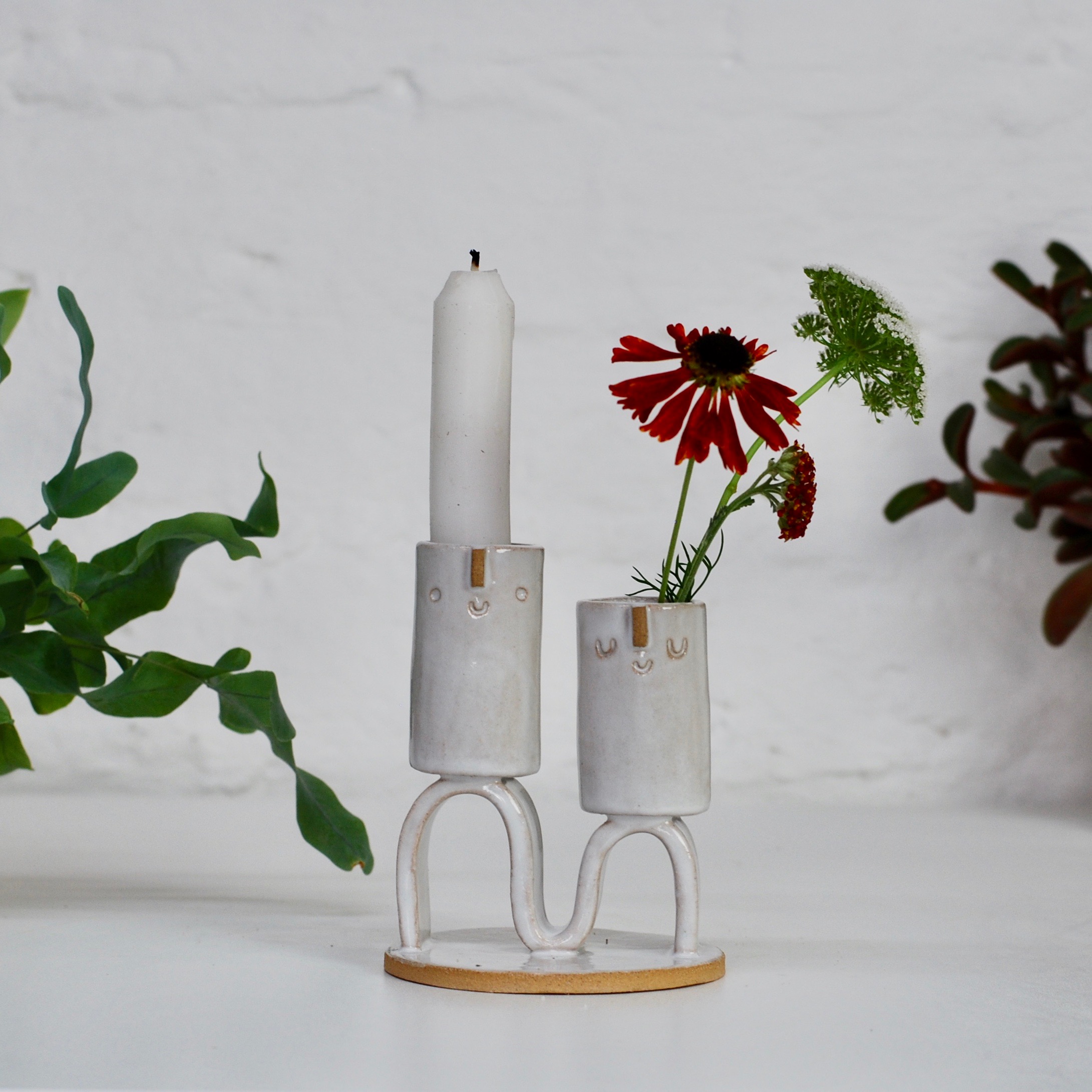 Double wave candle holder // White
The perfect little candle holder for cosy winter nights and also doubles as mini vase in the summer!
Each piece is hand made from strips of toasted brown clay and then brushed with off white shiny glaze.
Fits a regular straight candle.
W9cm + H11cm (at widest points)

Signed on the bottom and gift wrapped in tissue.
Please note the piece you are sent may not be the exact piece in the photo but will be very similar!